We believe in building a caring and compassionate Community.
We believe all people, regardless of race, creed, sex, age or economic circumstance, can support each other with care, compassion and respect.
As a business made up of people with diverse backgrounds, we believe in serving our Community through the work we do each day. We identify that we are part of a Local Community and a Global Community.
As a business in the nutritional marketplace, we believe all people have a birthright of wellness — to be nourished in body, mind and spirit.
We seek to use our unique manufacturing resources to support, serve and strengthen our Local and Global Community.
Thank you to our Customers, Team Members and Community Members who have supported and worked with us. Together, we have been able to serve and donate to a wide variety of people in both the Local and Global Community – including service men and women, orphans, widows, the homeless, schools, the military, churches and those affected by natural disasters (see various articles below).
We invite you to help build a caring and compassionate Community with us as we bring "Wellness to the World."
---
Dear Eniva Friend,
Helping people achieve wellness and wellbeing has always been at the core of Eniva Health's mission.
During the last several years, that mission has taken on a whole new meaning. During these challenging times, we've re-dedicated our efforts to help people be safe, healthy and positioned to thrive.
Most recently, we have distributed free wellness packages containing core immune health products to essential health care workers throughout the country.
In our home town of Minneapolis, the Hennepin County Medical Center – Whittier Clinic received free wellness packages and other Eniva Health products to support the immunity of its frontline health workers.
Above Left: From left to right Chris Gerard (Eniva Health), Dr. Kara Parker, (Whittier Clinic), Andrew Baechler (Eniva Health), and Dr. Sue Haddow, Catherine McLaughlin, Dr. Maria Camila Arciniegas Calle of Whittier Clinic. Above Right: Andrew Baechler of Eniva Health presents a Healthcare Worker Care Package to Dr. Maria Camila Arciniegas Calle of Whittier Clinic.
Similarly, we have distributed free wellness packages to dozens of pharmacies throughout the country, helping provide supplements that will support the immune health of pharmacy workers.
We have distributed free wellness packages to dozens of pharmacies throughout the country, including Medicap in Raleigh, North Carolina, providing supplements that will support the immune health of pharmacy workers.
Plymouth Police and Fire
The Food Group in New Hope, Minnesota
Second Harvest Heartland coordinates and distributes resources for donations to area food shelves.
Second Harvest Heartland is one of the nation's largest, most efficient and most innovative food banks. In 2014, it delivered more than 74 million meals to over 1,000 food shelves, pantries and other partner programs serving 59 counties in Minnesota and western Wisconsin. Second Harvest Heartland was created on October 1, 2001, when Second Harvest Greater Minneapolis and Second Harvest St. Paul joined forces to bring together more than 44 years of combined history and experience to the fight against hunger. Enva is proud to be a supporter and contributor to this fine organization.
---
Eniva was a key sponsor for the University of Minnesota Give to the Max Day.
Sponsorship of Give to the Max Day for the Bakken Center for Spirituality & Healing through the University of Minnesota
---
Eniva supports Veterans at Camp Gumi USA
GUMI Camp USA is a special place where our US Veterans are able to go to heal. Its vision is to see US Veterans flourish in society as civilians and realize their potential, with hope and motivation for the future. GUMI, which stands for Glad You Made it, focuses on helping equip, strengthen and encourage US Veterans with educational, emotional and spiritual resources to understand and overcome deployment-related issues.
Located in a serene working ranch setting, GUMI Camp USA resides on a 258-acre piece of property in southeast Taney County, Missouri. Veterans may live there without cost to them and heal at their own pace. At full capacity, it will house approximately 30 veterans on a working ranch. GUMI camp is made possible by the hard work and donations of famous country singer Tim Hadler and his wife Angela, along with local veterans and other supporters. Plans are already underway to construct a second Camp in Minnesota.
"We depend on Eniva for the health and wellbeing of the veterans we serve. Eniva products help improve the variety of issues they face."

– Angela Hadler, Executive Director, GUMI Camp USA
Please DONATE by going to www.gumicampusa.com/donate > click here

Download Info Flier > click here

THANK YOU to all Eniva Customers who have generously donated. Your orders help generate impactful donations of Eniva Health products to veterans at GUMI Camp. We are grateful for your support!
Our Eniva Veterans
Thank you to these special Eniva Members who have selflessly served our Country. If you are an Eniva Member and have served our country, please email us at info@eniva.com and let us know. We will add your name to our list!
Tracy Bailey | Cris Badgley | Arnold Barabash | Charlie Biri | Filipa Branco | Tracey Bray | Nate Brooks | Donnie B. Coleman | Steve Cowan | Mona Culberson | William Davidson | Linda Debban | Carl Eichenberger | Paula Fialkoff | Stephanie Ford | Jason Fortman | Elisa Hinojosa | Charlie Hubble | Ky Kugler | Tamara Lang | Katarina Marjanovic | David May | Levi Memmer | Todd Mensch | Joseca Miller | Judith Miller | David Moore | Dennis Panek | Dave Patterson | Pat Rigsby | Andrea Rock | Herbert G. Scheitel | Jesailee Serrano | Terry Talley | Geno Thacker | Bonita Torpe | Gloria Tovar | David Alexander Ulsh | Keith Wallace | Mark Westlund | Babs Wolfender
---
Community Outreach: Alexandra House
Ending domestic violence for women, families and communities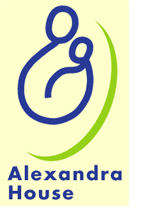 Eniva created an ongoing partnership with Alexandra House, a non-profit, community based organization located in Blaine and Anoka, Minnesota. Alexandra House provides 24-hour emergency shelter, support services and advocacy to battered women and families. As the only battered women's shelter for women and families in Anoka County, Alexandra House's mission is to end domestic violence by working to break the cycle of domestic violence and igniting social change through advocacy, shelter and education.
How You Can Help
In order to provide these services to those in need, Alexandra House relies on the generosity of the community to help achieve their mission and welcome all kinds of donations, whether it be through volunteering or monetary donations. Eniva was able to donate $10,000 worth of water and wellness products to the Alexendra House, in addition to the monetary donations already given by Eniva Members. Click below if you would like to make a donation to the Alexandra House and help support their efforts to end domestic violence.
> Click to visit the Alexandra House
---
Eniva Reaches out to Northwood, North Dakota
Much of the city of Northwood, North Dakota was struck by a powerful tornado. This is the hometown of our long-time Eniva freinds Kari and Steve Kordahl. Eniva has also responded to this disaster by providing water and VIBE for those affected. We are thankful for the assistance of David Larsen, Greg Pearce and Gordy Seiffert for their help in purchasing additional water for that area as well.
---
Eniva Powers Extreme Team
When ABC network selected a deserving Minnesota family to receive an Extreme Home Makeover, the Eniva Health immediately joined forces to support the endeavor. With the wonderful support of its Eniva Members throughout the world, Eniva is providing significant donations to power the Extreme Team to help make this Dream a Reality.
Andrew & Dr. Ben along with President's Club Members and Home Office Teammates joined workers at the build site and provided "muscle, hustle and nutrition" to the Team! And beyond the home and build-site support, the Eniva Team also rallied to help the family in a very special way.
With an "overnight" family of ten as a result of challenging life circumstances, the need to provide adequate funds for the children's education is a paramount concern for the family. To respond to this need, the Eniva Family committed its resources to help raise monies for the education/family fund.
With Members throughout the world, the Eniva Team committed significant assistance to the family. These funds were presented directly to the family by Andrew & Dr. Ben on behalf of the entire Eniva Wellness Community.
---
Eniva Supports El Hogar
In the spirit of helping children throughout the world and the San Juan community, Eniva provided a charitable donation to El Hogar del Nino, an organization devoted to helping the children of Puerto Rico.
Through El Hogar del Nino, almost 40 young girls scarred by abuse, abandonment or neglect gain access to medical care, clothing, food, shelter, and other much needed services in a warm, family environment. Emotional wounds are also tended by the caring staff at El Hogar del Nino, where girls are engaged in recreational activities, psychological and social services, as well as education programs that include vocation and personal development.
---
Eniva Hurricane Relief
Years ago, Eniva Members united in a special way after the events of hurricane Katrina. Our Goal was to manufacture and send 100,000 bottles of Eniva's OHM drinking water to the areas most affected. Over a 30 day period, our goal was accomplished.
---
Tsunami Disaster Relief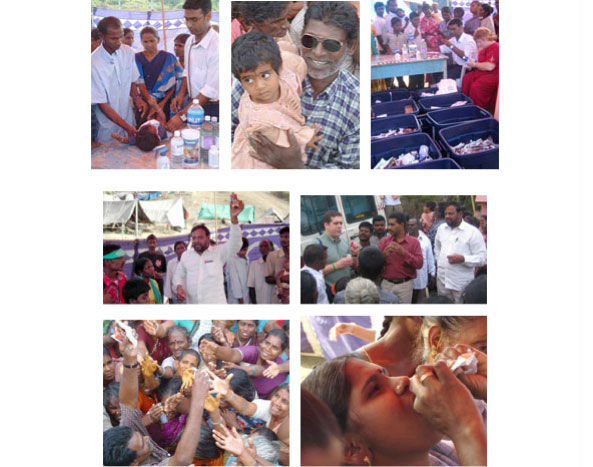 As part of its passionate mission to help bring Wellness to the World, Eniva Health and its Members partnered to provide ten's of thousands of people in the Tsunami disaster area with Eniva nutritional products. During our National Conference in Minneapolis, a collection was taken for widows and orphans of the Tsunami tragedy. In the end, Eniva was able to feed over 15,000 people with Eniva nutritional products.
Together we collected over $5000. Eniva then multiplied the donation by 3 and sent over $15,000 worth of Eniva products to aid the victims.
Eniva has been specially called upon to supply its unique liquid products, because of the lack of refrigeration as well as clean drinking water in the devastated areas. Much needed high-dose essential minerals, vitamins, various phytonutrients, and protein, as well as supplements to ward off infection, parasites and harmful bacteria or viruses have been administered. Thank you to everyone for their support!
---
Eniva's Backpacks for Benefit
At the Come Alive Summer conference we rallied together for the "Backpacks for Benefit" drive. Members brought hundreds of backpacks filled with supplies (shirts, socks, shoes, paper, crayons, markers, etc.) for children whose homes have been devastated by the Tsunami. Once again teaming up with Children of Promise, these packs were shipped by Eniva to an area in great need of assistance. We truly can make a difference with your help!
Camp Jornada
Chairman & CEO Andrew Baechler and Chief Medical Officer, Vice Chairman, Benjamin Baechler visited some young campers at Camp Jornada. Eniva donates product to the camp, helping provide a positive camping experience to young children challenged with cancer.
Thank you for your continued support of Camp Jornada through your generous donation of Eniva products such as OHM drinking water and VIBE. In the three short years of your support, our camp has grown from 40 children to nearly 80 children. Your willingness to donate the water and even deliver it to Ironwoods Springs Christian Ranch has been a blessing. We look forward to your continued support next year as we try to reach our goal of providing a free camp for 100 children who are affected by cancer.
Thank you,

Doug Padley
Secretary, Camp Jornada Foundation