UltraSHOT Intro
FEEL YOUR BEST!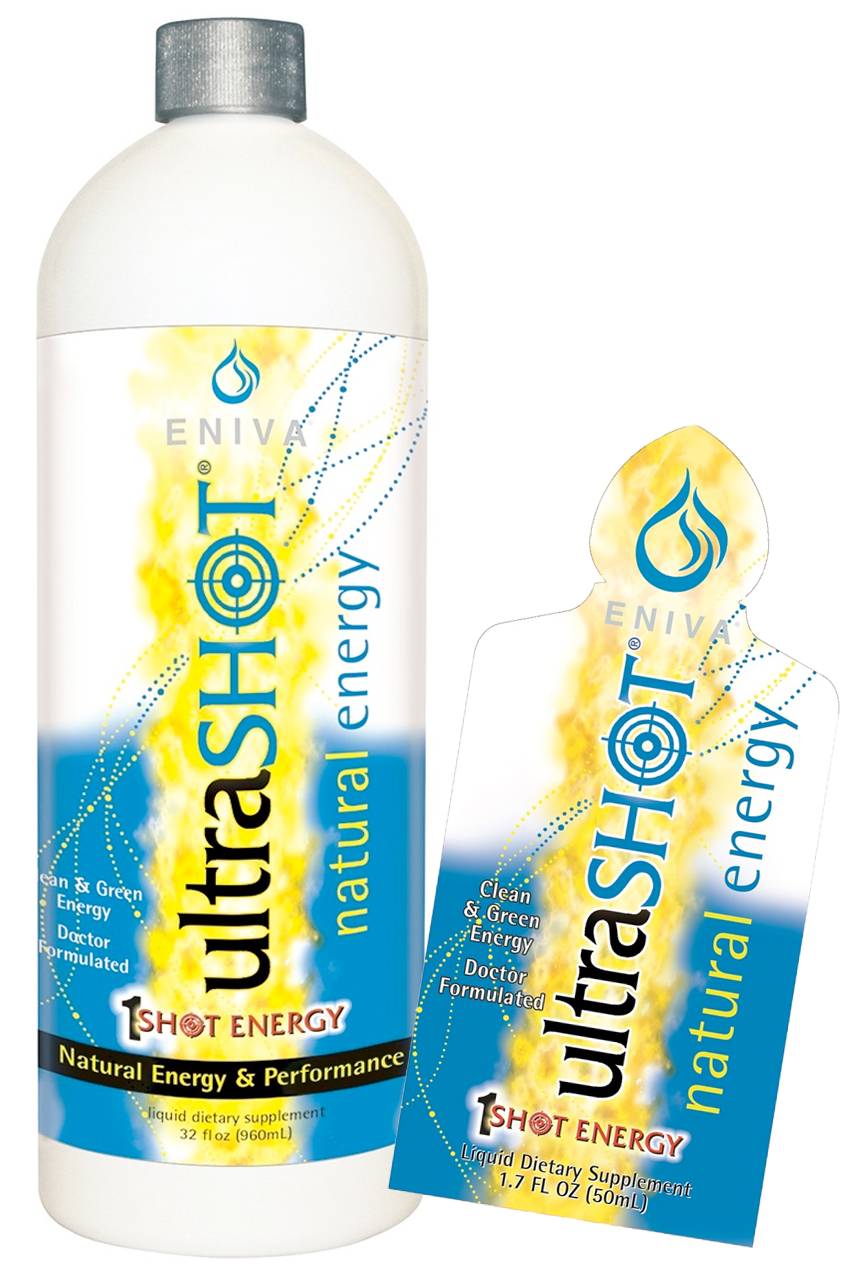 UltraSHOT gives you a real energy kick plus a balanced brain boost.*
Eniva UltraShot Natural Energy outperforms the competition in natural ingredient power!
All in just ONE ONCE:
• 7 Vitamins – Full array of B-vitamins for energy-production and combating stress*
• 3 Minerals – Supports cellular energy and blood sugar health*
• 11 Whole food fruits – Antioxidants deliver phytonutrients to defend against free radical cell damage*
• 6 Herbals – Aids mental focus, supports endurance, combats fatigue, supports sexual function and circulation*
• 4 Amino Acids in Protein Endurance Blend – Promotes Nitric Oxide production.to stimulate circulation, support sexual arousal, promote blood vessel health and assists lean muscle mass development*
• No High Sugar Content
• No Artificial Ingredients
– Does not contain Taurine – which has questionable and unknown effects on brain
– Does not contain Sucralose – which has been linked to gastrointestinal problems, headaches and allergies
Other Energy Drinks do not even compare to the careful balance of vitamins and minerals formulated to work efficiently in the body.* UltraSHOT contains the vitamins, minerals and nutrients in proportions that are beneficial for the body.*
What a Taste Refresher! The crisp berry-citrus flavor delivers delicious phytonutrients and satisfies your "soda urge" with a natural surge of refreshment!
Plus, the sleek On-the-GO packets help you power-up with your busy schedule.

*This statement has not been evaluated by the Food and Drug Administration. This product is not intended to diagnose, treat, cure or prevent any disease.